We Provide Premier Fitness Equipment Service, Repair and Preventative Maintenance.
Commercial Fitness Service and Sales, Inc. is a premier company, located in South Carolina and amongst the leaders in fitness equipment maintenance and related services. With years of experience in the industry, we service all major brands of fitness equipment, Star Trac, True Fitness and many more, to ensure proper performance and extended lifespan of your equipment. Our team of experts consists of qualified and experienced professionals that offer the full range of services your commercial or residential fitness equipment needs. Commercial Fitness Service and Sales, Inc. is your one-stop shop, when it comes to fitness equipment, providing outstanding customer service, repair and maintenance services, as well as dispatch, technical service, parts ordering and shipping, as well as accounting. Our technicians are highly qualified professionals with factory experience and are able to provide expert diagnosis and efficient repair services, when you need them. To extend the lifespan of your equipment, consider signing for one of our Preventative Maintenance contracts and have your fitness equipment routinely lubed, tightened and inspected. Regular maintenance helps prevent extended "downtime" of equipment at your facility or home and effectively extends its lifespan. In addition to these benefits, as a member of our Preventative Maintenance program, you will also receive discounted labor rate for any repairs during and in-between the scheduled maintenance sessions!
Contact us today for a free quote!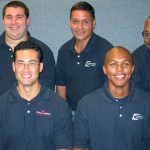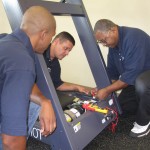 Thank you for your submission.
Please correct the following issues: